Northern Ireland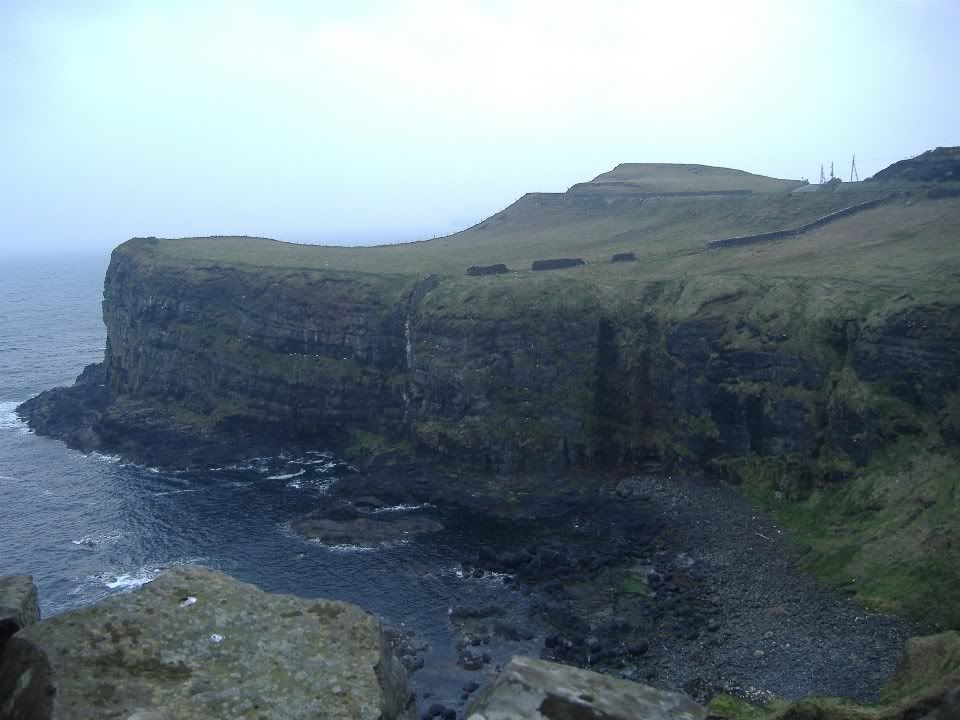 View from Dunluce Castle
The country is beautiful and the people we met were warm and friendly. The rich histoy is everywhere you look, and the people knew their history and were very willing to discuss the implications of the past. We spent most of our time in Derry which was very interesting and educational. The Tower Museum had a display about the
La Trinidad Valencera.
A ship from the Spanish Armada that was wrecked in Kinnagoe Bay.
We visited with Kevin, one of the
Bogside artists
who have painted murals on the walls of buildings where Bloody Sunday and much of the 30 year conflict had occured.
Being in Ireland made me realize just how young and immature the USA mindset is. Our 230 years of American history is just a drop in the millenia deep bucket of time.
Ta,
Deb