Tie Dye Wool Class Cabool, Missouri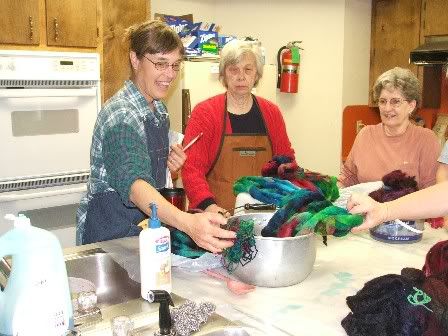 This is one of the photos I took at the wool dying class in Cabool, Missouri.
Cabool is in the heart of the Osarks, beautiful country and friendly people.
The two day workshop was a great experience for me. I would never have thought of doing this, but Becky Scott called one day and asked if I ever did any workshops. Well, no, I never have, but hey, I will give it a go!
Becky set up the class, and was the hostess of the highest caliber. I stayed at her beautiful home and greenhouse. Country Petals in Cabool. She also has a large flock of sheep. The lambs were so enjoyable to watch. I had forgotten how the lambs all run around together. They remind me of gangs of teenagers, just out raising cain.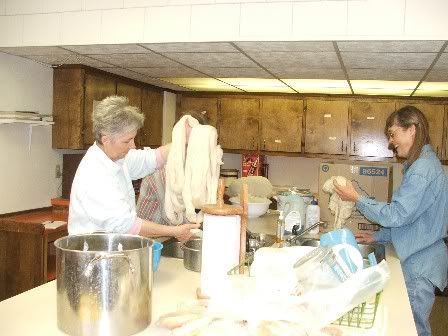 The first day we dyed our wool, put it in the crock pots to cook.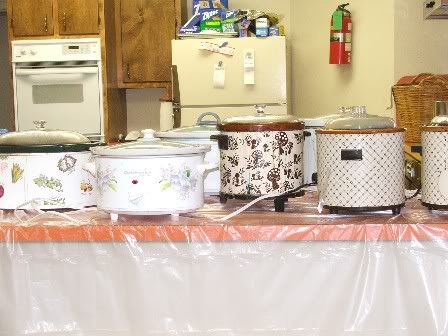 The next day we rinsed the finished wool and critiqued what results we got. The colors were faboulous and almost everyone got the results they were hoping for. One batch of roving had alot of lanolin left in it and the dye did not penetrate as well as we had hoped.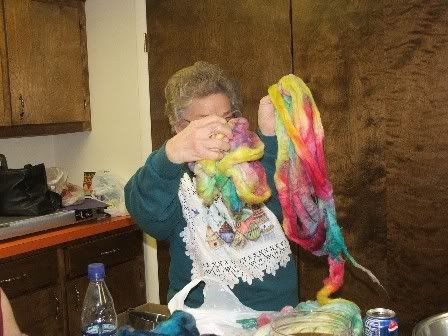 I am looking forward to doing more workshops. If you have a group that is within reasonable driving distance from Kansas, give me a shout and I will see what we can arrange.
At this point I am planning a workshop in the Gerald Missouri area, which is near St. Louis in August. If you would like to attend, send an email and I will get the information to you.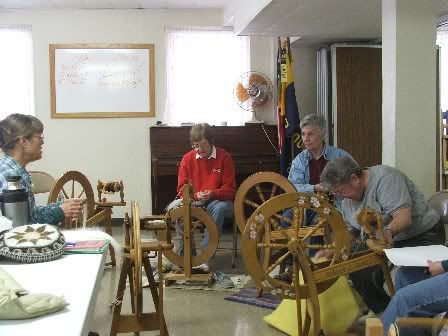 Ta,