Lydia oh Lydia Why do You Go On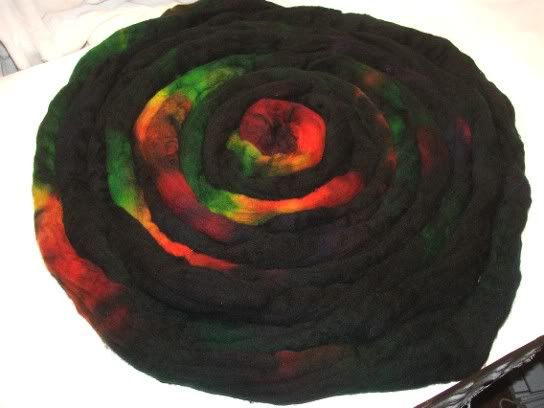 Lydia
is sitting here begging to stay home and become socks. Can you tell my feet have been cold lately. I have so much other spinning to do, but am finding this roving hard to resist.
The other day I got a phone call from a woman who is opening a yarn store in Newton. Thats about 35 miles away from here, but the nearest town with a variety of shops, theatre etc. She is looking for handspun yarn and teachers for her new store. I am excited about the possiblities.
A real yarn shop!
I can hardly wait.
Yesterday I applied for a passport. Something I had dreamed I would need to do someday. The family is going to Ireland. Amelia is going there to work for the Derry Childrens Counsil, living at the University of Ulster. While she is there we
have
to go see her. It would be silly not to.
I got a World Atlas and have been looking at where we want to go. And Scotland is so close, I mean it is
RIGHT
there, just a ferry ride away, so we are looking forward to the adventure.
Ta,
Deb