Felted Irish Cable Bag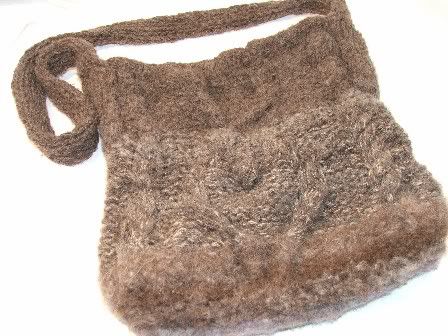 This is a knitted then felted bag I made for Amelia for Christmas. I actually finished putting the linen lining with pockets in last night. Only a little late!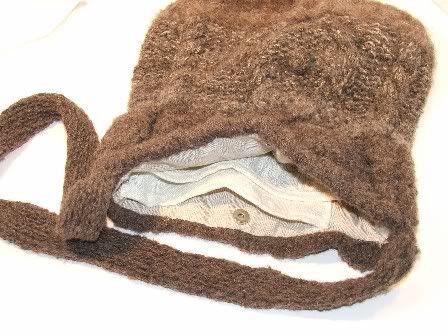 It has a magnetic snap closure. The one section is about 50%/50% wool/ hemp. That part did not felt. I want to do some test swatches on a hemp/wool/alpaca yarn that I am spinning. If I test it I will know if it shrinks at all. That would be nice, having a really nice sweater that was machine washable!
Ta,
Deb