The Stockings Were Hung.....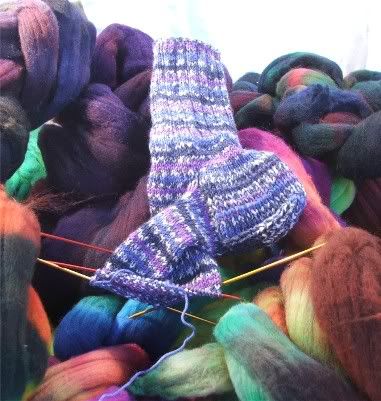 The Stockings were hung: This is one sock, but play along ok? The pair may be finished by the twelfth day of Christmas.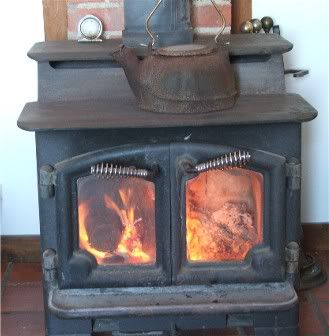 By the chimney with care: This is my woodstove, the main source of heat for the house. I burned my Yule log last night and there were still coals this morning.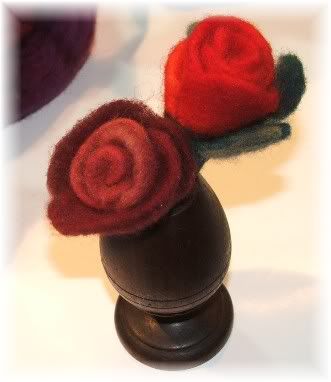 Here are some roses for you, enjoy! Yule Tide greetings!
Ta,
Deb