Where is my Holiday Spirit? My holiday Spider?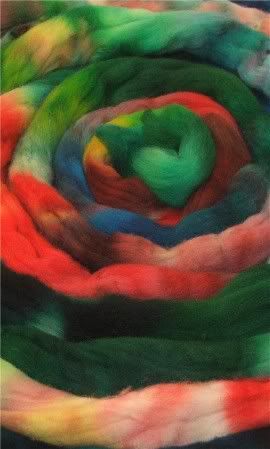 This new listing Jen Jen is on my
Etsy Store
I have several more listed there tonight.
"I can't seem to find the Christmas spirit" said Charlie Brown.
I can really relate to him this year. It all seems so contrived and commercial.
I will make an effort tomorrow to clean and decorate.
That reminds me of a story;
Once upon a time there was an old widow woman who lived alone in a small cottage on the edge of town. Behind her house was the woods and beyond that the forest.
She lived alone, quite poor, she was a weaver by trade. She spun her wool, and wove the cloth. The grand tartans she made were spectacular to behold, but because her heart was so good, she seldom sold them for what they were worth, her customers were as poor as she and she could not let them go without clothes for the bairns.
As the yule of the year approched she decided to give her little cottage a good cleaning and make a space for her little tree. As she swept the floors she found a spider. Recognizing a fellow spinner, she set the spider outside the door and wished her well.
The tree was brought in and decorated with some paper chains. The woman was tired and told herself she would make more decorations in the morning. She went to bed and slept the sleep that hard work brings.
The next morning as the sun arose the first rays of light hit her little tree. It was beautiful! During the night the industrious spider has spun a golden thread all around her tree. It was completely covered with gold! The magical spider had given her the gold as a gift, because she had not harmed her.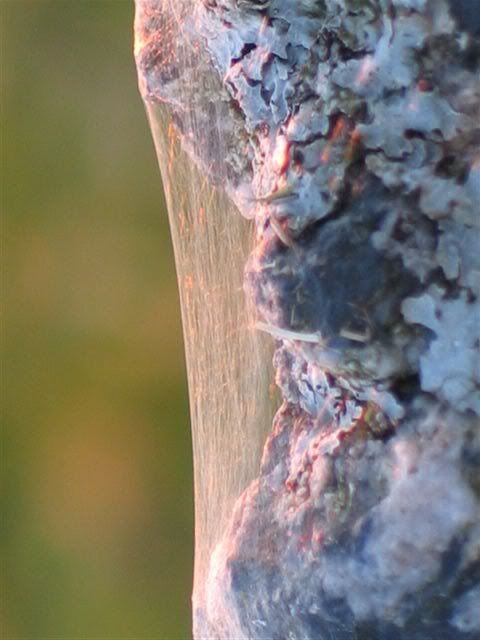 The old woman lived the rest of her life without a want and was grateful to the spider, who's gift of spinning had made her life so much better.
The End
Ta,
Deb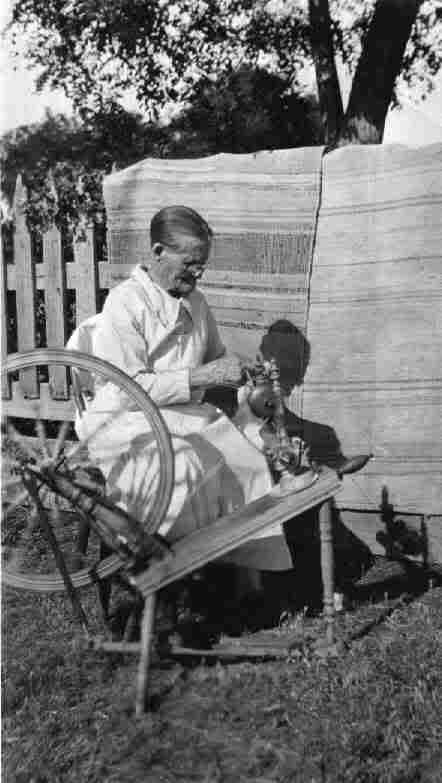 Grandma Carries Story