*Jocelyn*available at dudleyspinner.com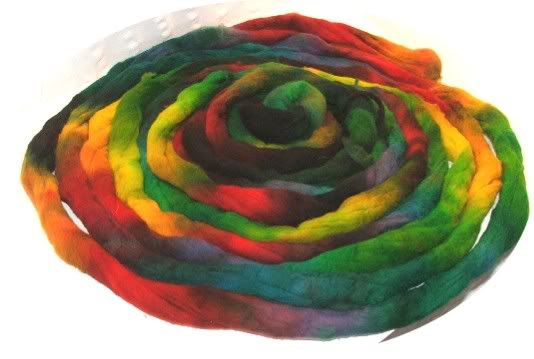 Jennifer Too is sold, That was fast!
dudleyspinner.com
I added a few new rovings today.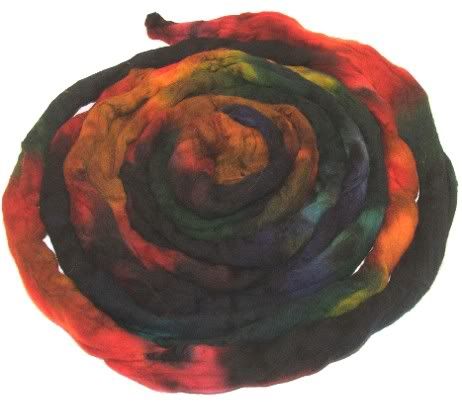 *Jocelyn* is a pretty autumn colorway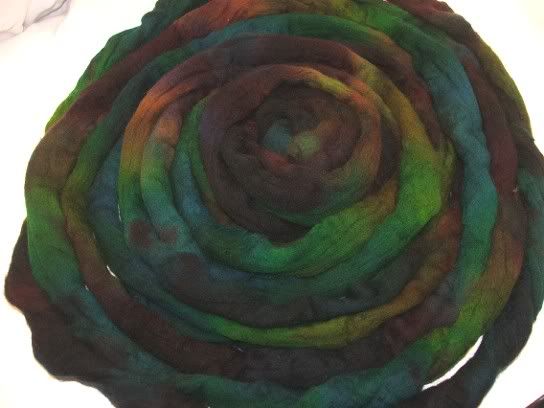 ~Phillip~ is greens, browns and blacks.
Today is a day for dying some more roving and photographing what is allready dyed. I keep finding some really nice rovings that I allready have done.
My daughter wants a christmas tree up, but I don't see that happening immediatly.
Ta,
Deb