Vest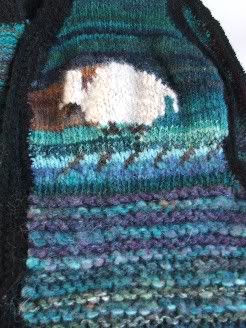 This vest still needs a little tweaking, the sheep needs some duplicate stitch to define the head and black ears added. The handmade glass buttons will complete the design.
These little critters are needle felted, Tasha the hamster and Tiffany the guinea pig are homages to pets that have passed over the rainbow.
If you have a favorite pet that you would like a representation of contact me and we will see what I can do for you.
Ta,
Deb