Going Once, Going Twice,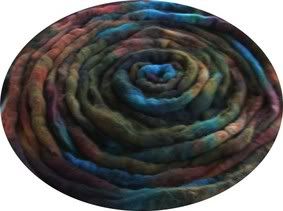 This
roving
is up for auction on ebay this week.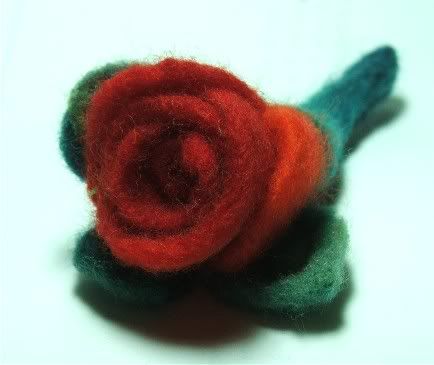 Felted Rose made with
dudleyspinner
roving, needle felted.
This rose was fun to make, I use a felt ball that I made to needle felt the individual petals. The center petal is rolled and the others added around it. The leaves and stem are needle felted on and it looks almost real. A drop of rose oil and the illusion is complete. A couple of months ago I asked myself Where is the Art?? and I think I found it again. I am glad I didn't send all the dyed wool off to a mill. I have a huge pallet of colors to play with. And thats what I want to do.
Play with the colors.
Ta,
Deb