Sheep to Shawl at World Sheep and Fiber Arts Festival Bethel, MO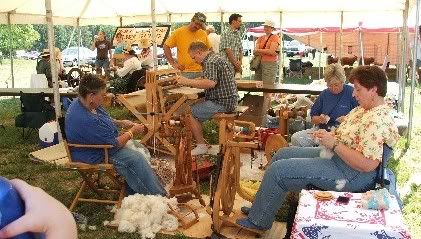 You can see both teams here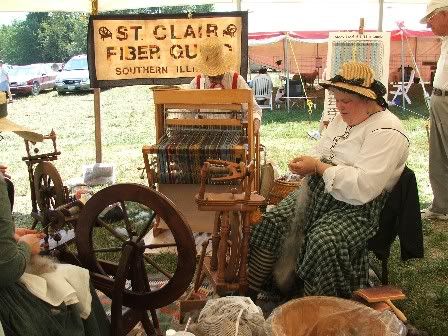 I was a little dissapointed to get a red ribbon on my
wilde greenies socks
,
until
I saw the best in division for knitted garment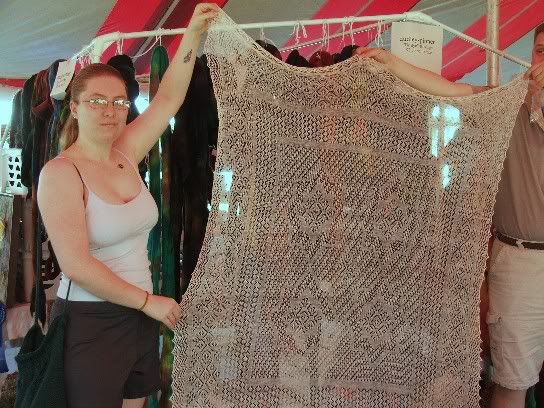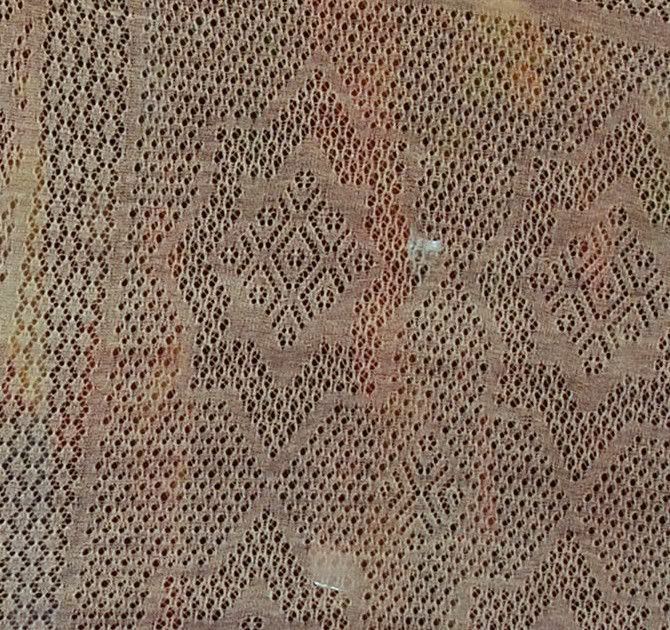 This was handspun, handknit cashmere and silk, wedding ring shawl! Exquisite lace knitting! It is held up here by the spinner/knitter and her husband. I only wish I was this good of a knitter. Following patterns is not my forte. I like to create on the fly. I am a" by the seat of my pants" knitter!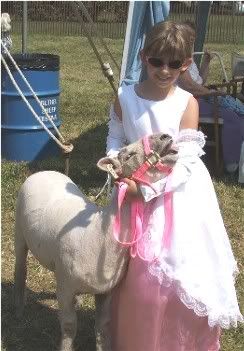 Little Miss Bo Peep was in the lead line competition. There were activities and games for the kids. There was also Mutton Busting, for those who may never have heard of it, that is riding a wild sheep. The kids put on helmets and let er rip! Rodeo training for the younger braver crowd.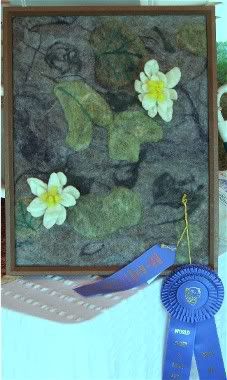 I entered five items in the fiber arts competition, I got this blue,(best in division) a blue on my
felted fedora with felt rose
, red on the
wilde greenies socks
,a red on my
handspun yarn
a red on this
beret