And The WINNER IS!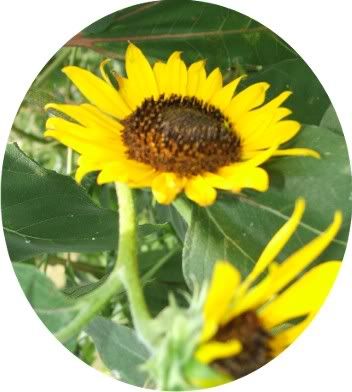 These are in my front yard, actually it is a pasture of brome grass that is between my house and the road. Kansas IS the sunflower state you know.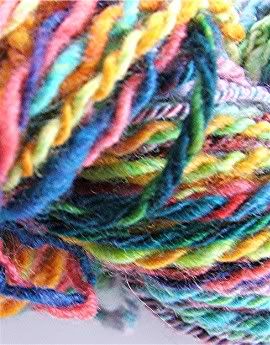 Cordelia won the skein of yarn.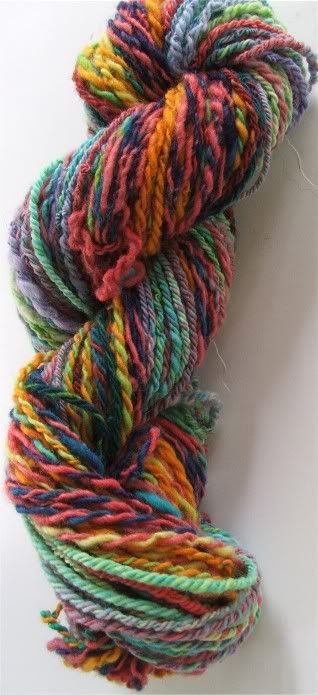 I put all the names into a jar, shook them up and CORDELIA is the winner! Thanks to Diana, and Marlo, and Allena for your answers.
That bump of wool roving is getting dyed up fast. It was about 30 pounds before I took any off.
I have been dying wool like a fiend for the past 72 hours. A marathon dyeing session.
There is wool hanging everywhere. Colorful! I did some warm colors, cool colors and some rainbows. I think it was about 8 batches, about 8 pounds. Its all a blur to me at the moment, and I need to get crackin again. Back to the sink and kettles and clothesline.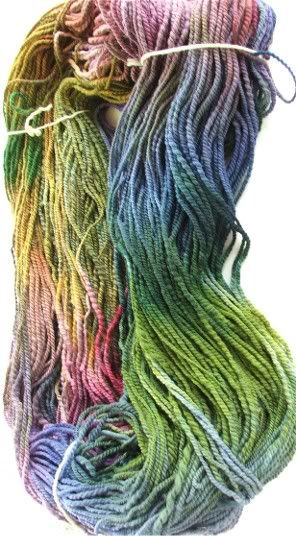 This is the white yarn from a few days ago. I couldn't leave it white! Too ordinary, too boring. I LOVE color!
Ta,
Deb