Felted Crochet Carpet Bag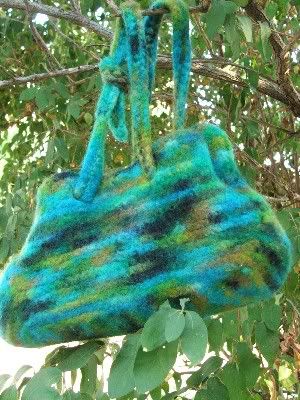 This is a crochet version of the carpet bag. I crocheted this with
unspun roving
. My favorite way to felt. I have never had any problems, because the roving has very little twist, so it felts easily. There is little waste, not much shedding of fiber.
It did not turn out like I was hoping. The gusset is too big, for my taste. There is too much wasted space and it is too short.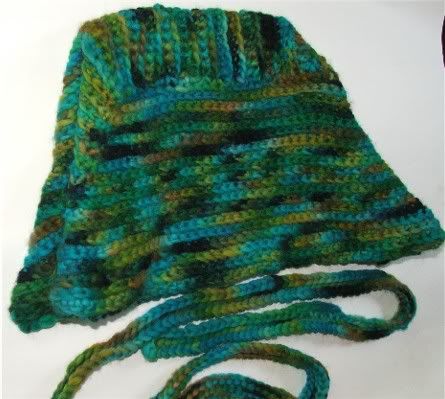 This is the bag above before felting. The bag was 50 inches around the top before felting, now it is about 25"
The depth was 14 inches from the center of the bottom. It is now about 7" from the center of the bottom. It felted down quite alot, I wanted the stiches to not be noticeable. They definitly are not. It ended up being almost 1/4 " thick!
Lesson in felting, do not leave your bag agitaiting in the washing machine when your husband wants to you come out to the garden to look at his watermelon to see if it is ripe. Next time I will turn off the washer. This got felted way too much. It makes a nice thick fabric, but now it is too small.
I am working on another version, I hope the improvements will make it the way I saw it in my head.
Ta,
Deb