July's Birthday Party
This was our annual July's Birthday party. The kids have a blast on the rope swing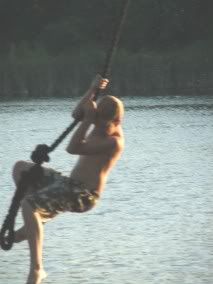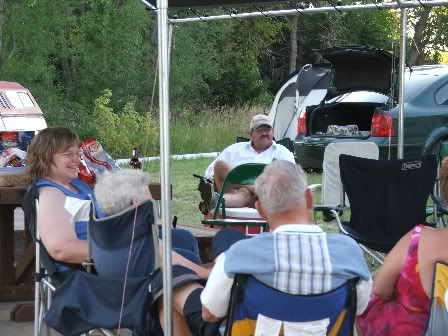 The adults enjoy the visiting and swimming. This sand pit is an oasis in the Kansas summer. It is owned by our friend Brad's family. A private park if you will.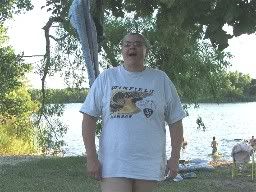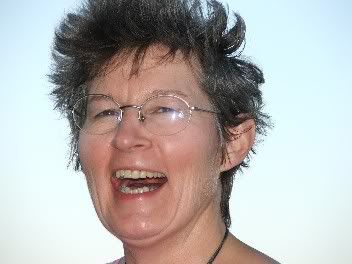 We laugh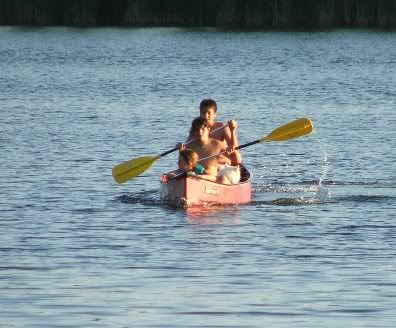 Canoe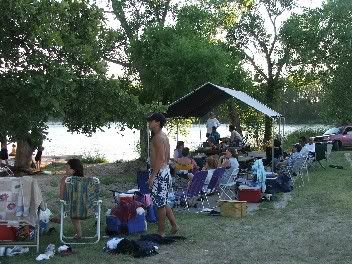 Just hang out and enjoy the birthday celebration
Why are spinning wheels so expensive?
Let me tell you a tale of a spinning wheel that I purchased about a year and a half ago. This is a very old Ashford Traditional, one of the first made I believe. The crank was made of three pieces with bolts holding it together. The maidenhead has leather to hold the flyer in place.
It had a clunk, that was annoying. I replaced the treadle, with a double tredle, so it has a new crank. That fixed that, no more clunk.
This wheel had lived in New Zealand for about 40 years, had really never been used. The woman's son owned a sheep station, so she thought she should learn to spin. She never did.
I bought the wheel, it was shipped to Kansas. The humitidity difference between the Islands of New Zealand, and hot dry Kansas never crossed my mind. It should have.
After fixing the clunk, I put on my bulky flyer and used the heck out of the wheel for most of the winter. This spring, I noticed the wheel was loose, seriously loose. The wood had shrunk and the spokes of the wheel were just barly holding together.
I have a friend, Nathan, who is a fantastic carpenter. He builds beautiful furniture, and is very particular about his work. I would call him anal, but, he is my friend.
Nathan agreed to fix my wheel for me, for a barter, I would make something for him. So the wheel was taken apart and glued with Gorilla Glue. Besides being an expert carpenter, Nate is also an engineer. The wheel was fixed, but has a wobble. If an expert carpenter/engineer has problems getting a spinning wheel true, you know what a challenge it is.
The wheel is back home, it works. It has a wobble. It is now really MY wheel, it has charecter and flaws, just like me.