Sockiness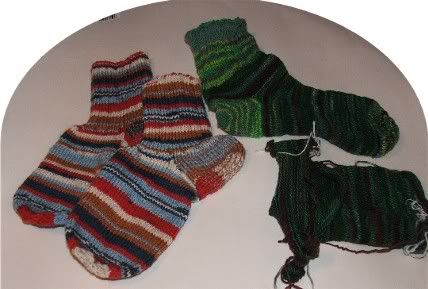 The red white and blue pair are knit from Lion brand magic stripes yarn. There was no definite repeat in the yarn, so the socks are random. At the ankle I added a few (8)( two increases on four rows) stitches at the top by doing a decorative increase on either side of the central stitch. It makes a little give in the ankle so if you have swelling or circulation issues it has a bit of room. Then I did the decreases as usual to get back to 60 stitches.
The green socks are the pair knit on the miricle knitter, one is finished, the other, I have the bottom seam done up to the heel slit. I picked up the top stitches and knit the ribbing, and then the heel and toe. These are knit from
dudleyspinner
handspun yarn, they are very tightly knit on the machine. I am not sure how the seam up the bottom will wear, if you feel it or it wears out. As it is hot as hades here, I only put them on long enough to see if they fit.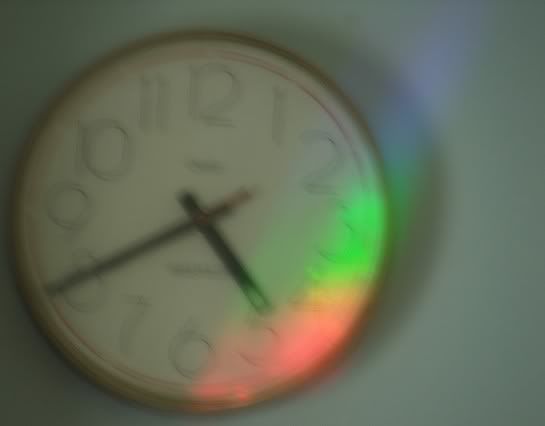 Time to Dye some wool!