Thelma and Louise Are Here!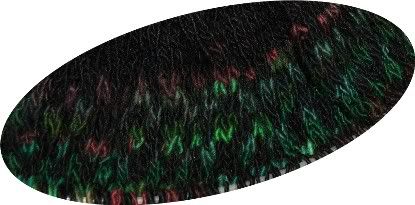 This is the pattern I opted for Kathy's hat.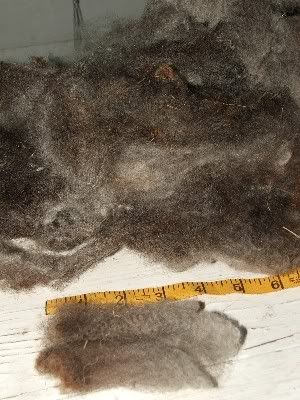 Thelma and Louise are here! This is last years fleece that has been washed once.

Thelma
Every spring I am gifted with two fleeces, Thelma and Louise are two virgin ewes. They belong to my brother in law Lloyd. He keeps them as pets in town, along with two horses. The two bags are about 20# of wool!
This wool is really virgin wool, not from some loose, wild floozie ewes. These girls are no brazen hussies.
Thelma and Louise live without a ram, and have never been bred. Their wool grows really long (4"-5") with no stress weakness from lambing. I don't know what flavor of sheep they are. Could be suffolk, or some cross with some montedale. They are both grey, and its nice wool, strong and a little greasy, but not too greasy. I like fleece to have some lanolin in it, it makes it more dirt and water repellent.
This year I intend to send it off to a mill. I have fleeces from several years stacked up. It is all washed, but not picked and carded. Some is dyed, grey fleece takes color so well, it makes it rich and has great depth.
Got wool? Need some? I will send you a sample.
While I was knitting on Kim's socks I was just getting done with the gussets. I was thinking of the old shale knitting pattern . I had a reinvent the wheel moment. Details to be reveled later.
It involves shaping and knitting socks for diabetics, and others with circulation issues.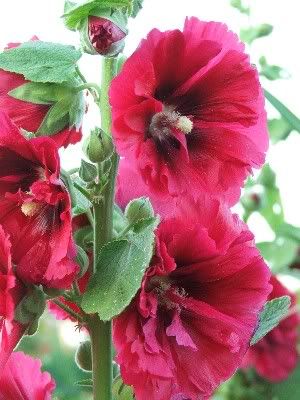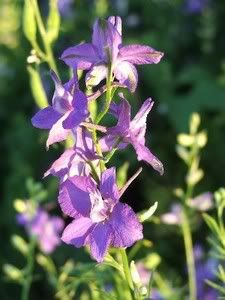 These were taken yesterday at stitch and bitch. Sherry has some nice flowers
DUDLEY HITS THE ROAD
I am going to be a vendor at the *****DRUMROLL*******FANFARE
"25th Annual World Sheep & Fiber Arts Festiva
l!"
It takes place Labor Day weekend, September 3-5 at Bethel, Missouri. Come and see me!
There is a great schedule of events planned. A sheep to shawl competition, sheep dog demonstrations. Lead line competition. Fleece compitition, fiber arts competion,
Happy Father's Day to any Dads reading.