Photography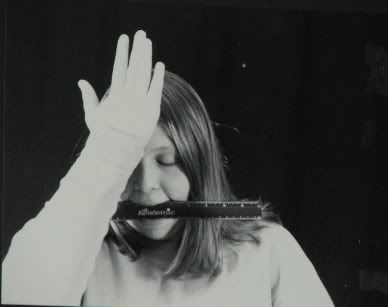 This is one of Amelia's photographs. She has taken several photography classes and is quite good. This is a self portrait she set up. Quite a sense of humor. Do you get it?
It is called Foot In Mouth.
Tonight is a stitch and bitch at my friend Sherry's. We used to get together every two weeks, but have taken a break for a while. It will be good to get together again. The boys watch nascar or something, and we stitch, and eat, and laugh.