Dudleyspinner Pattern available Now!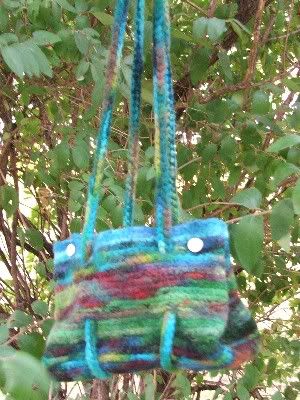 Crochet version of the carpet bag
The
dudleyspinner
pattern is available for $4.00 sent as a pdf file to you.
It has photos and detailed descriptions of how to crochet your own unique felted bag.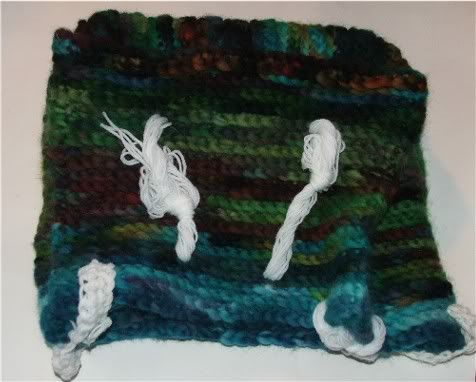 This shows the placement of the acrylic yarn to make buttonholes for the handle and
button at the top gusset.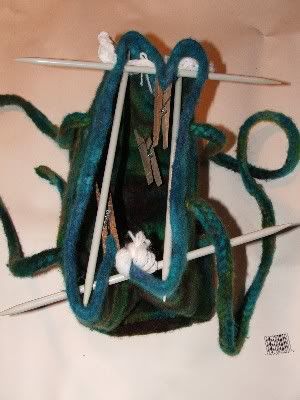 After felting I put some knitting needles in the opening, and clothespins on the crease in to shape the gusset while it dried.