Free Form Crochet Keep me Warm One Night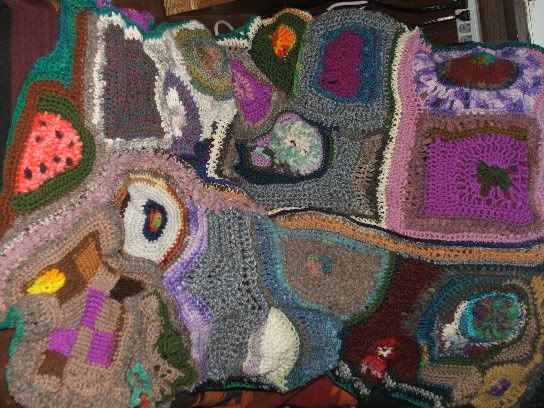 I have been working on this freeform afghan for the past few weeks. It is made of small bits and pieces that are scrumbles, joined together.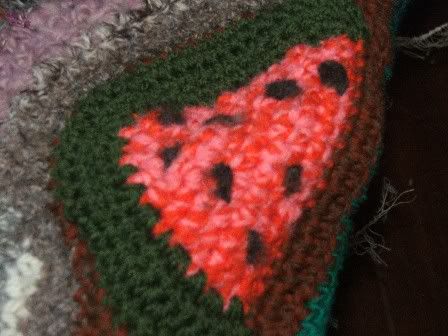 Watermelon motiff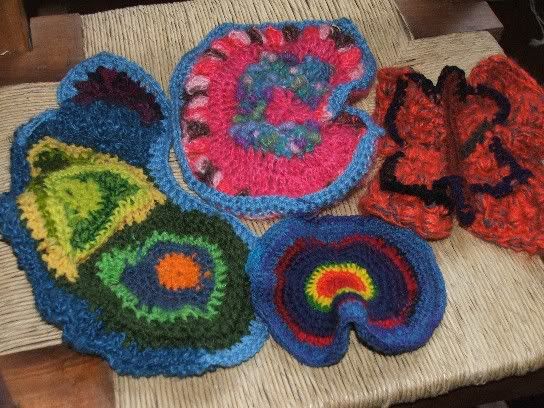 I rediscovered this mohair in my stash and made these motiffs that will be added. The rainbow motiff is wool yarn from needlepoint kits. I pick up the kits that have wool yarn at yard sales and thrift stores. I have a huge collection of many colors!
Free form is so much fun. I am making this afghan for my daughter, she moved to her own place and every time I hear about high heating bills this winter, I crochet another motiff for the afghan. It is mostly wool, and it weighs about two and a half pounds now. It is warm!
I think this is my therapy afghan, I know it is time for her to be on her own, but I want her to be warm and safe. I have ended up working on this instead of some things I should have been doing. A few more motiffs and I will call it done.
Ta,
Deb