Sunflowers on a Snowy Day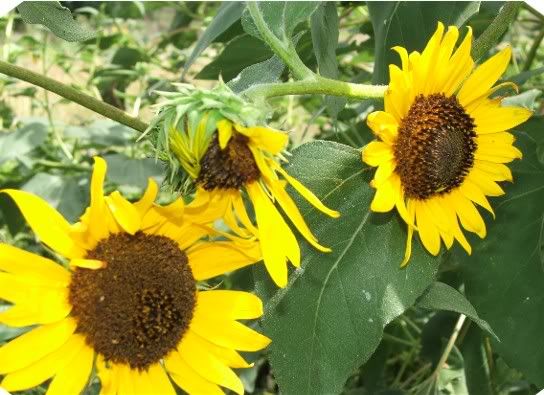 These sunflowers just look like a hot sunny day. A hot breeze from the south and sun so hot you could fry an egg on the sidewalk.
The snow has accumulated to about four inches, very pretty.
For all my friends on the Womens Artistic Soul list that are sick, feel better soon.
Ta,
Deb