Dudleyspinner Handpainted Tie Dye Wool Roving Combed Top Yarn, Yarn and More Yarn
Jamaican Dream
This is a skein of singles yarn that I spun on the Ashford Tradtional. It was destined to be a pair of socks, but has only been admired in the current skein form so far.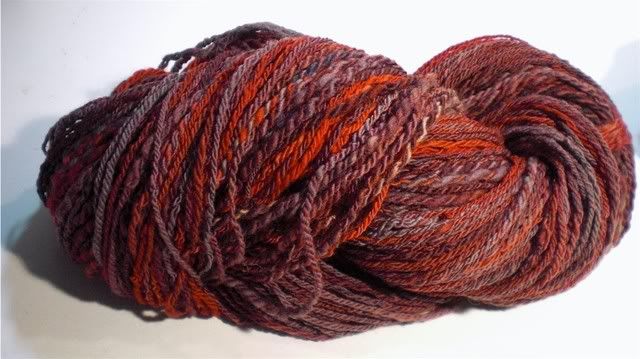 This
Blaze yarn
is in three skeins. I spun this on my Ashford Traveller. The bobbins are small and I could only fit about 2 1/2 to three ounces on each one. This is a Navajo three plyed yarn.
It is about a worsted weight,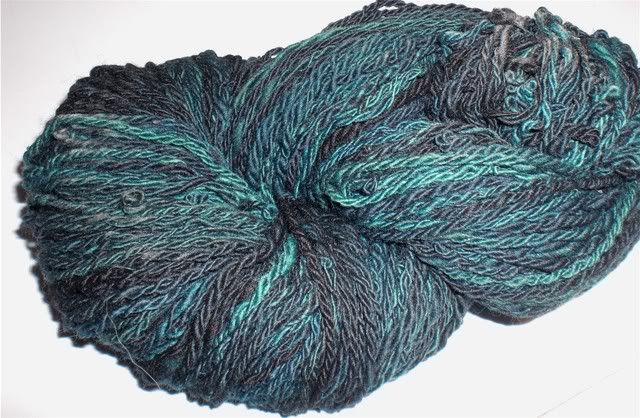 Tangled Up In Blue
is spun from my
dudleyspinner tie dye roving
also and is named for the Bob Dylan song. Loved that song when I got to see Bob in concert. This is spun on the Babe Electric and then plyed on Captain Jack, the Ashford traddy.