Dudleyspinner Handpainted Tie Dye Wool Roving Combed Top Watermelon Yarn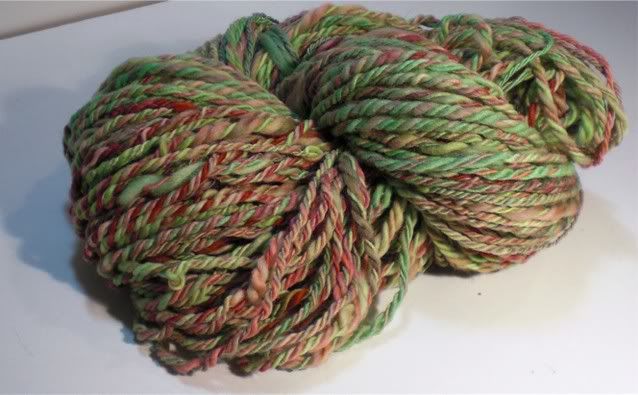 Watermelon Yarn
This is a three ply yarn spun from one end of the dudleyspinner roving, then Navajo plyed to keep the colors together. I thought it was from the Crabapple Cove roving, but I am beginning to wonder, I think the color repeats are a little different,so it is the same colorway, just a different actual roving. Crabapple Cove is the town that Captain Pierce from Mash was from.
I used a little bit of the yarn in the afghan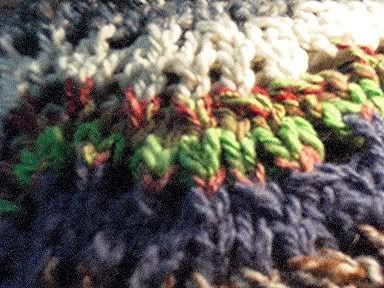 It looks very different depending on the colors next to it. It is next to natural black and white, and a blue and turqoise yarn. It changes the appearance quite a bit.
This is
Rainbow In Orange
that is a Navajo 3 ply yarn in my store.
Deb