Lattice Stitch Shawl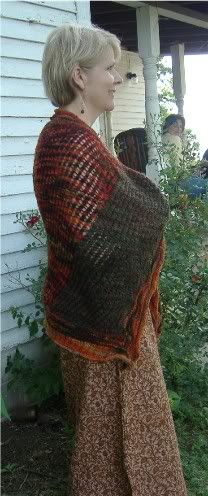 Donna models the lattice stitch shawl for me.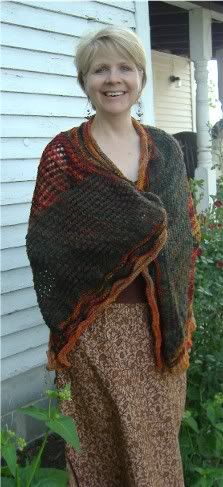 This shawl is knit with handspun yarn that is very fine. The shawl weighs very little, is soft and drapes well. I have been using finer yarns to make more wearable clothing. We don't need a shawl for sub artic conditions most of the time, so something heavy is awkward and overkill.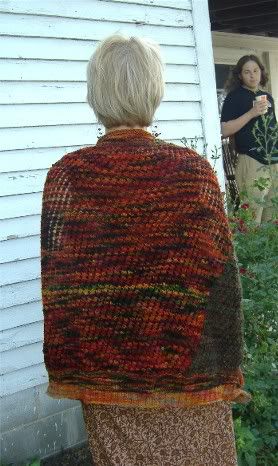 I have the notes for making this and plan to write up the pattern soon.
This was a great project for travelling around Ireland and Wales. It had hundreds of stitches and a pattern that looks complicated, but is so easy to memorize.
Deb