The World is Your Lobster a cautionary tale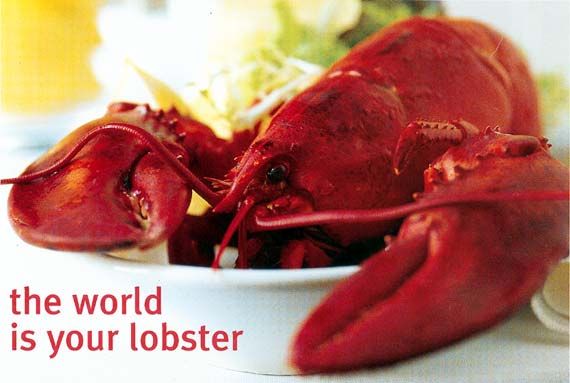 Man alive doesn't that look good??
Lobster was on the menu for a Labor Day get together, but, the best laid plans of mice and men have pitfalls unforeseen.
My friends Nate and Sylvia had gone to Maine for a family reunion. Of course Nate decided that he should bring home some lobsters for a Labor Day last fling of summer get together. The lobsters were packed up and flown home with them. They survived the trip just fine. Nate carefully made a tank of saltwater with the proper amount of lobster salt, installed a circulating pump. A bucket of ice kept the temperature down. He did everything right. Except the lobsters died. You cannot eat a lobster that has died of natural causes, they have to be boiled alive. I never knew that, but when you live in Kansas lobster protocols is not an everyday subject of cooking know how.
So sadly the lobsters were not the huge feast they were intended to be. We had some frozen lobster tails from the local grocery, tasty, but not the same.
There was a feast of local sweet corn, blueberry cobler, clam chowder and cheese biscuits. It was a great party.
Ta,
Deb