Full Moon Memories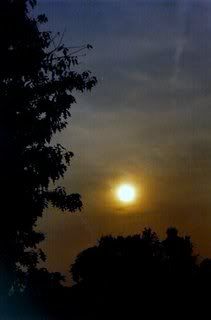 I am waxing poetic about full moons of my past.
Homesville, Nebraska circa 1981.
Homesville is a small town that is getting smaller every year.
The school is closed now. Consolidated with other small town schools.
The post office has closed, the gas station etc. etc.
Our friend Marian grew up in Homesville.
When she came home to visit her parents
Irene and Ernie we would get invited up to spend time at their house.
Irene is one of those amazing women that can lay out a meal
seemingly from thin air.
Actually it was her huge garden that most of the goodness came from.
On one of these visits there was a full moon party at a neighbors place.
Just down the road a piece.
There was a potluck dinner with home grown organic veggies ,
homemade bread and other good wholesome food.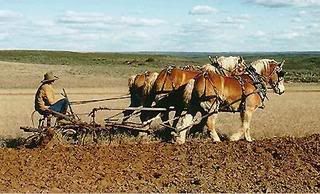 After dinner the horses needed exercised
to get in shape for the fall ploughing
so a hayrack ride was planned.
The man who owned the team of Belgian horses
only used horsepower for his farm.
That night they pulled the hayrack.
The full moon lit the way.
The only sound was the horses hooves,
the occasional gee up, haw now,
to direct the team.
The smell of the land,
the horses sweating,
as they pulled the load.
On the hills we had to all get off the wagon, and walk
until the land leveled out again.
You don't notice those hills in a car,
but in a horse drawn wagon you surely do.
Even after all these years,
I can smell the horses sweat.
The thick dank smell of the lush growth along the roadside.
It was a full moon worth remembering.
The company of good friends, salt of the earth.
simple pleasures,
Good times.
Ta,
Deb