Caribean Cruise with Dudleyspinner Handpainted Wool Roving/Combed Top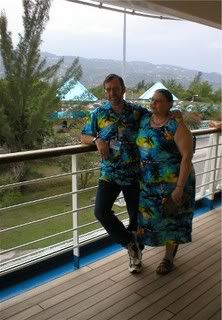 Montigo Bay, Jamaica
I went snorkeling in Jamaica, and shopping for these uber tourist outfits.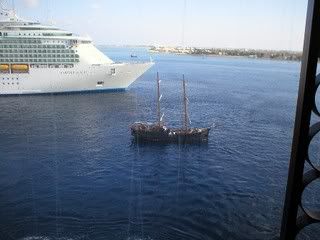 The pirate ship attacked our ship the Conquest with a mock battle.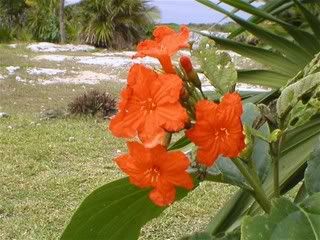 border="0" alt="Photobucket - Video and Image Hosting">
These orange flowers were growing at the Mayan Ruins at Tulum. We took a ferry from Cozumel to Playa Del Carmen, then a bus for a few hours. The ride over and back were pretty rough and we barley made it back to catch the Conquest. I was the last passenger back on the Ship. The captain Nacho had to wait to let us get off the ferry because it was so rough.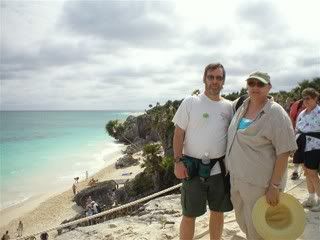 The Ruins sit on a cliff.
Deb