Check It OUT dudley spinna goes gansta hand dyed handpainted wool roving
In the HOUSE!Dudley spinna's Here, In the House, Put yo hands in the air Check it out!
I found this site on a blog tonight. It takes a web site and translates it in to hip hop. I thought it was very funny. With Lime and Violet talking about dudleyspinner handpainted wool roving being better than drugs! This translation is spot on.
gizoogle
More yarn that
Jen
spun up from
Effie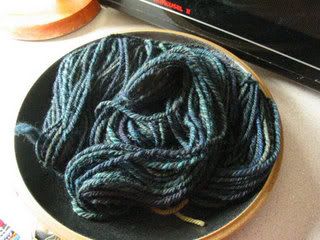 Labels: gizoogle, handspun yarn