Handpainted wool roving/ combed top Mitered Square scarf by dudleyspinner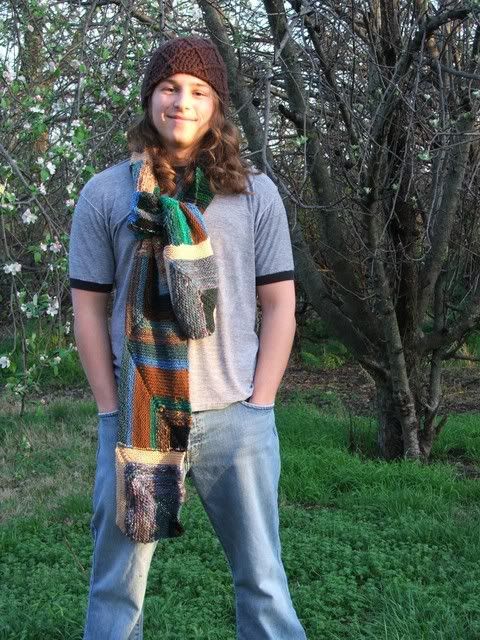 Phil let me get some photos of him with his scarf. This is a mitered square design that has a double decrease on either side of a central stitch. Having the scarf very long is the style he wanted. I like this style for a scarf because you can use up small amounts of yarns. This was knit with size 4 needles.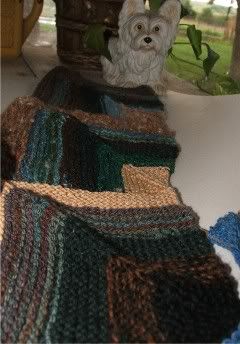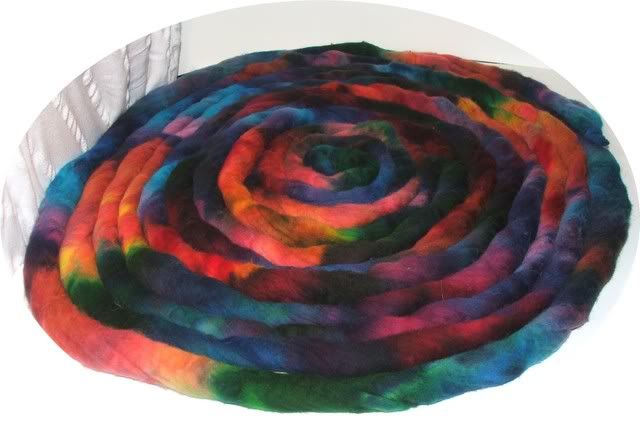 Bama is available from
dudleyspinner.com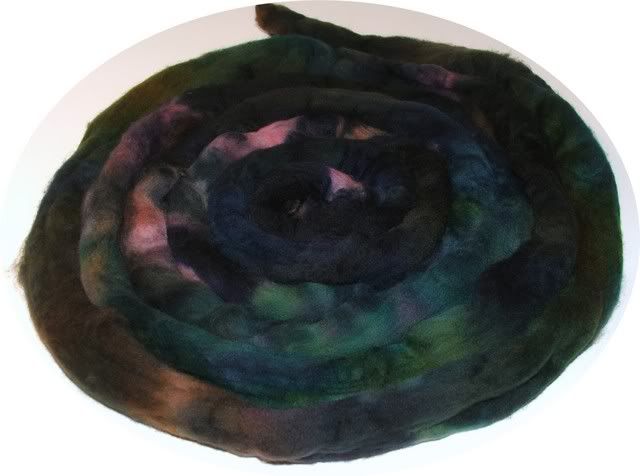 Bartertown is available from
dudleyspinner.com
I am still using a list of names of imaginary towns and cities from books, movies. Some are funny, Bartertown for example, I guess Bartertown is from the Mad Max 3 Movie. I have not seen that one!
Deb