The Scarf is in the Mail; Handpainted Wool Roving Combed Top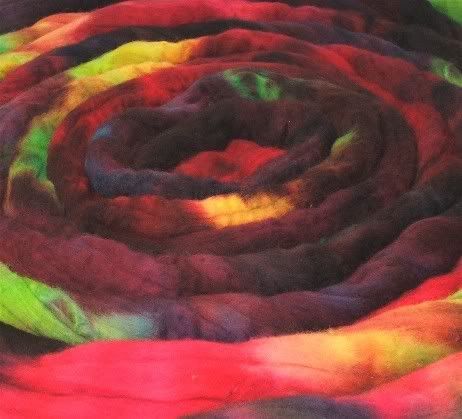 LIZZIE
is a Special Private Stock roving. I am dying up a small bump of combed top that I had been saving for a special project. I think it is merino, but I really don't know for sure. It is the softest stuff.
Why am I selling my "Private Stock?" Two words, ROTATOR CUFF, all the problems with that have changed some things and this is an adjustment.
The Scarf Is In The Mail
I joined a scarf circle on
Lime and Violet message Board Of DOOM.
I have my scarf started and ready to send on and one arrived today from England, I add six inches onto it and send it on to the next person.
Deb