Dudleyspinner Dye Class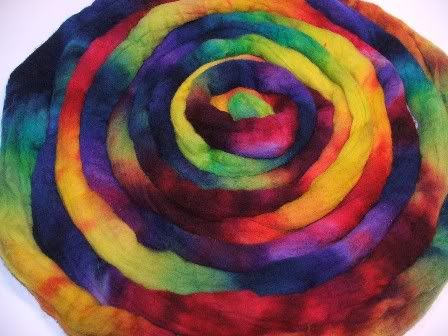 I will be teaching a
Dudleyspinner Style Wool Dye Class
on June 19th 6-8 pm.
When I dye wool roving, I break all the rules. The method I use, dudleyspinner style is something I have come up with over the years. We will be doing a rainbow dyebath with wool roving.
The class will be at:
Knit One Purl Too
1127 Francis St, Longmont, CO
(720) 652-0906
Call Knit One to sign up
Exciting Times!
Ta,
Deb