Dudleyspinner Handpainted Tie Dye Roving (TM) Combed Top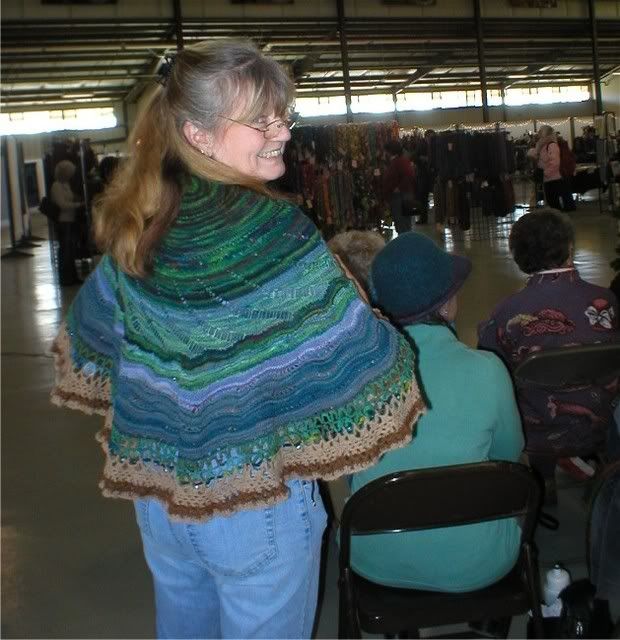 This is my shawl hand knit from my handspun, handpainted dudleyspinner Tie Dye Wool Roving (TM) This was at the fashion show at the Handweavers Guild of Boulder annual show and sale in Longmont, Colorado a few weeks ago.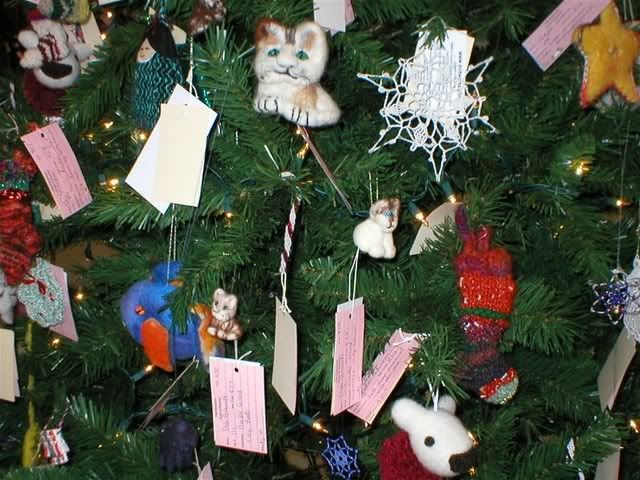 These are three of my needle felted kitties. They sold very quickly!
When I got back to Kansas we had a spectacular ice storm. The power went out for 8 days so I have been spinning and keeping the home fires burning. It was a well deserved break after the show.
Deb