Tie Dye silk hankies
"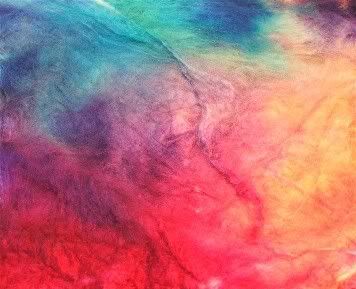 "
I have one of these beautiful silk hankies left in my
Etsy store
The colors are really truly tie dye looking. I thought they would be very nice if felted into a wall piece or some other creative use. When I spin them the colors are blended more than I like. By felting the colors stay in place and are clear and bright.
Deb