Free Form Crochet Class At Mew Mew's Yarn Shop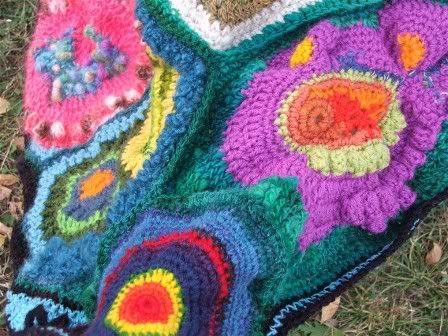 Tuesday June 20, 2006 6-8 pm I will be teaching a free form crochet class at

Mew Mews Yarn Shop
1100A Pine St.
Louisville, Colorado 80027
303-665-5591
Or:
sue@mewmewsyarnshop.com
The cost is $25.00 per person. Call Sue today at Mew Mew's Yarn Shop and reserve your space.
Have you wondered what all the fuss about free form crochet is?? Do you have bits and pieces of yarn, that you don't know what to do with??
Maybe you have some UFO's that have lost their charm. You hate to waste all that work and yarn. Turn them into an afghan that will truly be one of a kind. Join us for the fun! This will be the place to be!
Ta,
Deb