Easy Lacy Scarf Pattern
This scarf pattern is very easy. The lattice stitch looks difficult, but it is a simple repeat. That makes this a perfect summer take along pattern The lace makes it easy to carry around, the ease makes it almost mindless knitting. The effect of using my dudleyspinner handspun yarn is what really makes this scarf spectacular. I am drying a
rainbow
skein today that would be outstanding. The yarn and pattern will be availble as soon as it is blocked and wound into a center pull ball. One ball will make this scarf so you will not need to join any ends.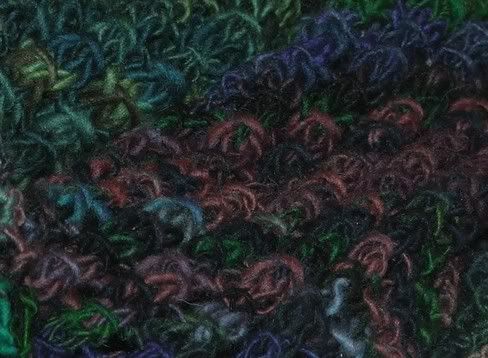 The Lacy Scarf Pattern is available for your
INSTANT GRATIFICATION
! I will email you the link to the web page with the pattern.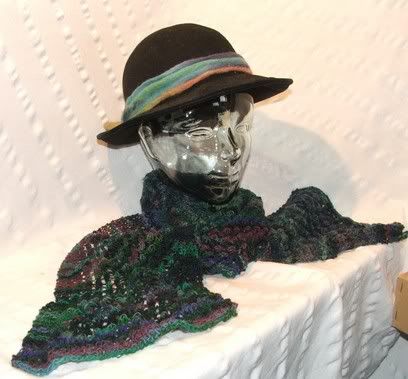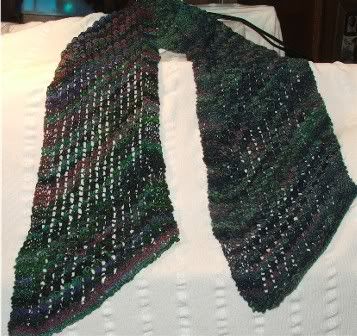 Some
dudleyspinner
handspun yarns. The
lacy scarf
kit
Ta,
Deb