Rainbow Yarn Scarf Kit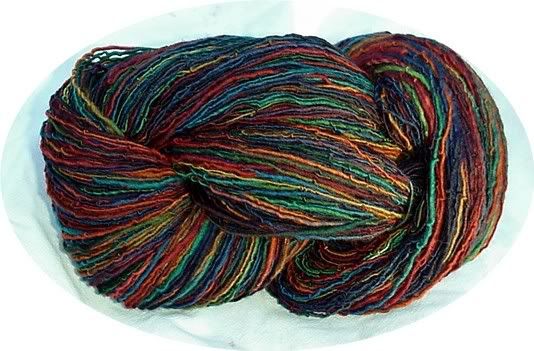 This
rainbow
scarf will be spectacular. This is a generous 6 3/4 ounces of yarn.
I will be updating my web site in the next few days. Almost all the roving sold while I was on the road, so it needs to be restocked.
The heat wave that had hit Kansas is over for now, thank goodness. Those days with 110 degrees are just draining. Going outside feels like a blast furnace. Now that it is a bit cooler I feel like dying some wool!
Ta,
Deb