Dudleyspinner Hand Painted Combed Top-What Card are you?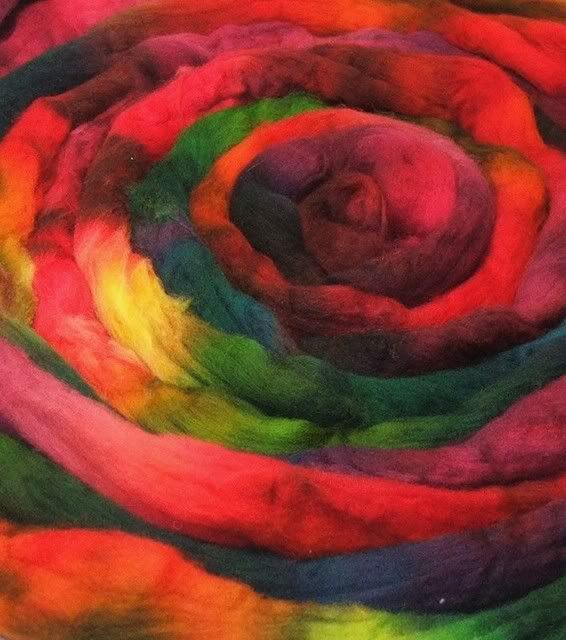 Recently I started selling my
dudleyspinner hand painted combed top wool rovings
on Etsy, and my
www.dudleyspinner.com
web store.
I am so glad I did! I have been very busy filling orders. I have a pack like Jolly ole Saint Nick to take to the post office tomorrow. I actually had to put them in a large bag so I can carry them in one trip. So picture me tomorrow like a peddler just opening his pack. I may even wear my santa hat, nah Hillsboro is a small town. They may come with straight jackets if I get to jolly in public.
What Tarot Card are You?
I took the test and found I am the High Priestess, I was worried I was going to be death or something awful. I was much relieved to have this as the result.
You are The High Priestess
Science, Wisdom, Knowledge, Education.
The High Priestess is the card of knowledge, instinctual, supernatural, secret knowledge. She holds scrolls of arcane information that she might, or might not reveal to you. The moon crown on her head as well as the crescent by her foot indicates her willingness to illuminate what you otherwise might not see, reveal the secrets you need to know. The High Priestess is also associated with the moon however and can also indicate change or fluxuation, particularily when it comes to your moods.
What Tarot Card are You?
Take the Test to Find Out.