dudleyspinner Tie-Dye Shawl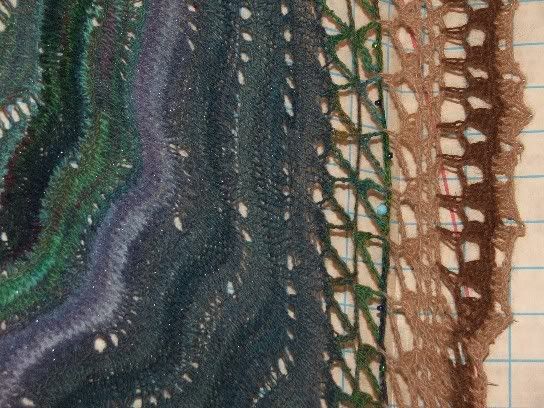 This shawl is handknit from dudleyspinner roving that I spun. There are several rows crocheted of handspun alpaca in two shades of brown.
The shawl is designed using the Elizabeth Zimmerman Pi shawl pattern. I did a spiral increase and feather and fan pattern. There is a row of beads on the first crocheted row on the border.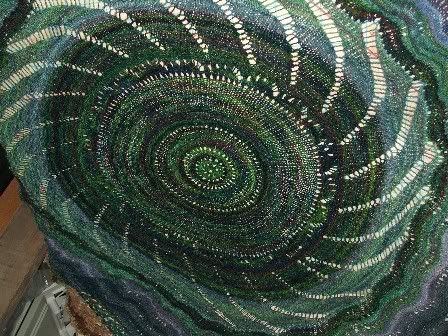 It is rather large, but I haven't acually measured it.
Deb