Red Hat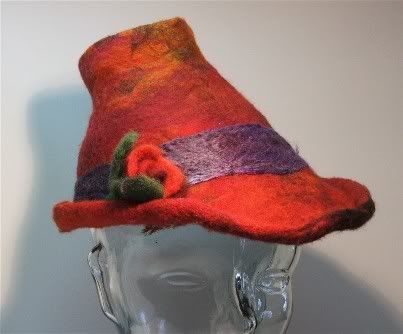 This is a needle felted red hat I am working on. It needs a little tweeking yet.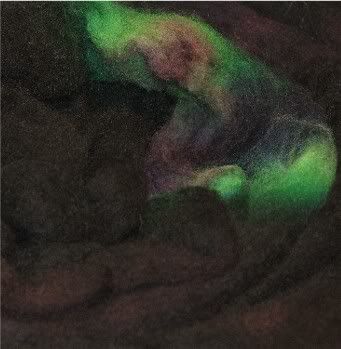 This is a close up of Albany, this spot of green just jumps out of the black.
For the past few weeks I have been fermenting an idea for a class to teach at Estes Park Wool market. Over the years I have collected so many fiber tools.
I have, hairpin lace forks, rug hooking tools, rug braiding tools, broomstick lace needles, toothbrush rug tools, shirret rug tools, and many others. I have learned how to do all these methods of fiber manipulation and wonder if there would be interest in a class that covered these methods.
Please give me your feedback on this idea.
Deb