Hand dyed roving, Combed Top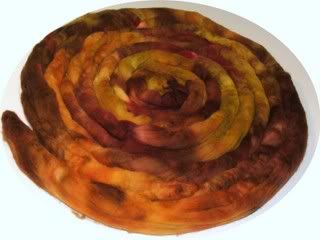 Alton a
hand dyed roving from dudleyspinner

If you are a fiber artist, spinner, knitter, crocheter etc.etc.
have you ever told someone that it is what helps keep you sane, in a joking, toungue in cheek manner?
I know I have. Now that I am not able to do those creative things without paying a high price in immobility, I am not laughing my ass off. There is far more truth to saying these things keep me sane than I ever wanted to admit.
Ahh well, such is life.
Deb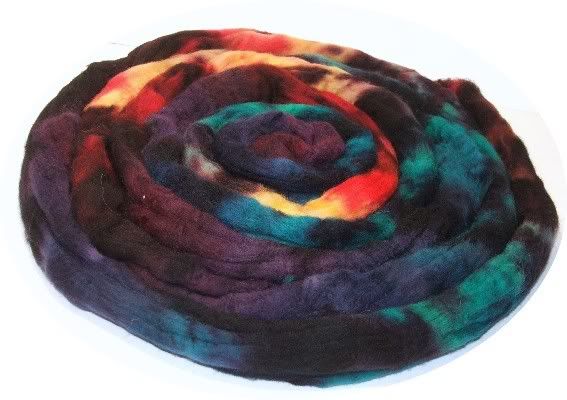 Aurora is a hand painted combed top
available from dudleyspinner