Hand Painted Roving, Handweavers Guild of Boulder Annual Sale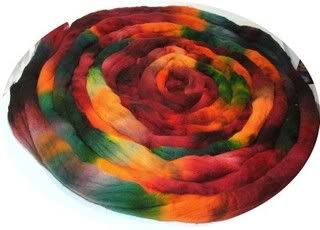 O'Boyle hand dyed roving
from dudleyspinner.com
This is one of the handpainted rovings like those that I am taking to
The
Handweavers Guild of Boulder Annual Sale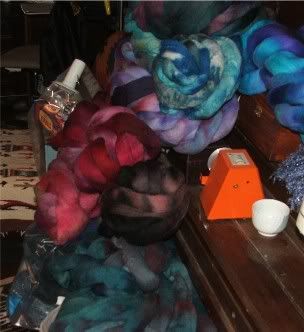 There are stacks of wool everywhere. That orange object is a yarn meter.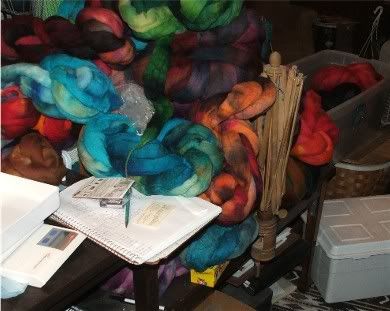 Every once in a while a stack of wool falls and I yell AVALANCHE!
Can you spell impingement? That is the latest name for my enforced lack of spinning and knitting. The shoulder problem is aggrivated by those overuse activities, so I am trying to be good and excercize and all that jazz.
Deb