Hand Painted Combed Top Artshare MeMe & Academia on Ebay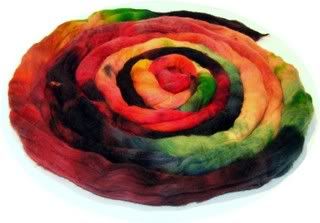 This is Academia one of my rainbow rovings listed on
Ebay
this week.
Artshare MeMe
Artshare Meme I saw this on
The Mogs Blog
she saw it on Emmy Schoonbeek's blog (and she saw it on Arlee's... who saw it on Skybell's ...) So if you want to play along read this and you wil get a piece of art from me , but you must follow the instruction. The first five people to respond to this in the comments section will receive a piece of artwork. BUT, in addition to the comments you have to post this to your blog too and continue sharing the art.
What will you get? It will be a surprise, but you will have it soon!
Deb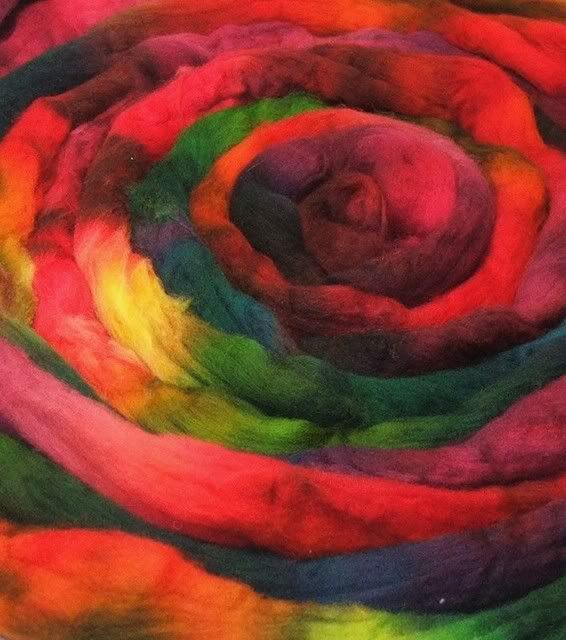 Dudleyspinner Tie Dye Wool Clionagh on
Etsy