Bow Maker Flowers/Needle Felted Kitties dudleyspinner hand dyed wool roving/ combed top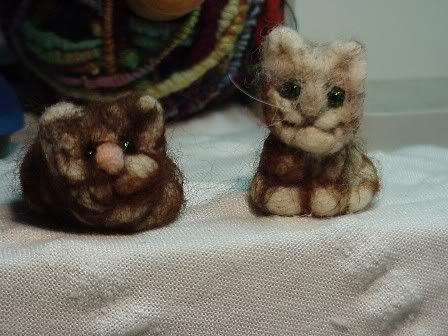 These two needle felted kitties are quite small. Phantom on the right is only 1 1/2 inches tall. Figaro on the left is even smaller at 1 1/4 inches. Figaro still needs whiskers. I have some llama guard hair that is perfect for that.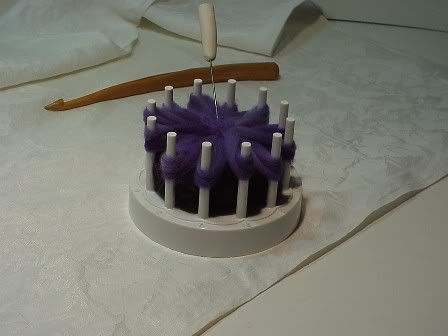 This is the bow maker with
unspun roving
wrapped around each of the 12 pegs twice. It is ready to be needle felted with a contrasting color, probably yellow again. This will then be crocheted around, going through each loop of the unspun roving. This is one more flower for the Unspun Flower Free Form, shown below. I am thinking it would make a nice vest. You would have to watch the placement of the flowers if you know what I mean.
Deb