Give Ebay The Boot Sale, Dudleyspinner Hand Painted Combed Top-Wool Roving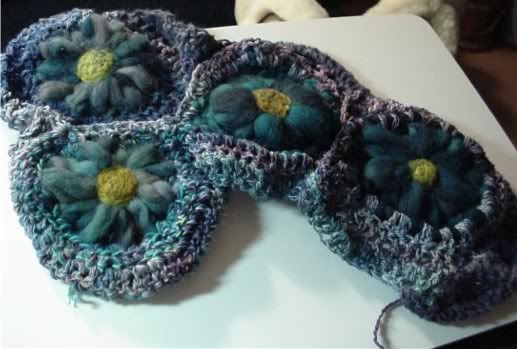 I made these flower shapes using unspun roving and a bow maker. I made a little felt pad for the bottom, then wrapped around the posts in the order 1-12 two times. The next step is to needle felt the center with a contrasting color. Each little flower shape is crocheted around. Then they are put together. Where you have a 90 degree angle, I like to do a decrease by looping up to 10 times, then pulling the yarn through as one stitch. If you do this several times over the same corner, you create a lacy pattern that is rather attractive. More photos tomorrow.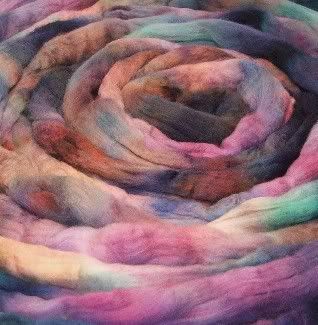 Arcadia hand painted combed top/wool roving by
dudleyspinner
EVERYTHING IS 20% OFF GIVE EBAY THE BOOT SALE UNTIL JAN 15!