Purple Purse with button accent /dudleyspinner handpainted wool roving/combed top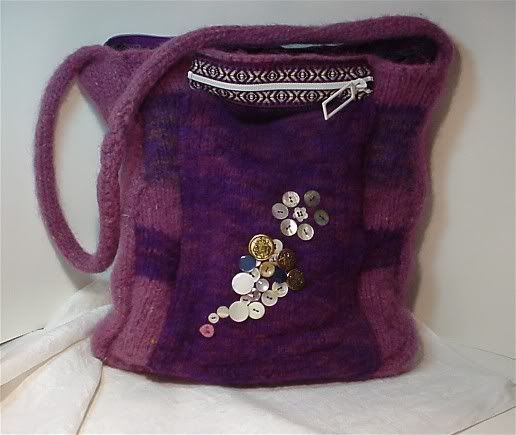 This is a purple felted purse, that is mine. I needed a large bag with many secure pockets for travelling. This one has two zippered pockets, so far.
This was knit on a bulky knitting machine with lopi yarn. It was then felted in the washing machine. The pieces were sewn together by hand.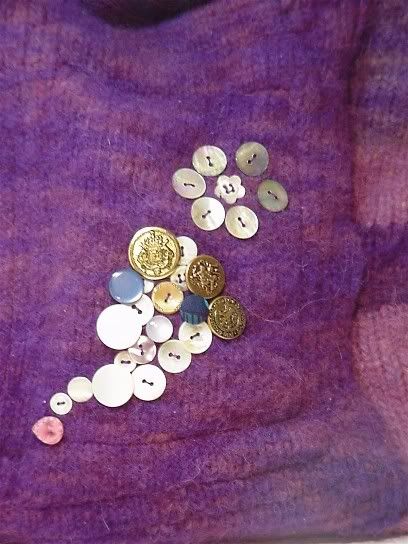 This is the detail of the flower embelishment design on the outside pocket.
I am working on adding buttons to another pocket for the other side. I have so many nice buttons, I may as well use them for embelishment. I used the bag over the new years weekend. I like it! The bag is like a mini overnight bag that stays organized because there is a space for everything, including a flashlight!
I like to have one of those with me. I live with brownouts and blackouts and it has come in handy on many occasions. I got a very cool led flashlight for Christmas, they are so much brighter than the old style flashlights.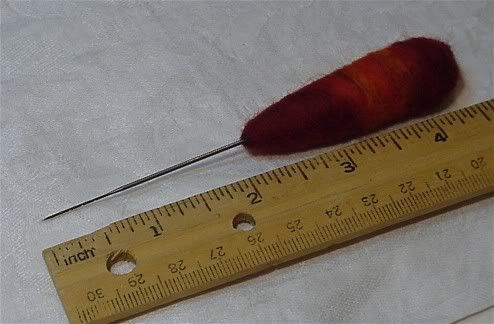 I needle felted the covering on this felting needle. (say that six times fast and spin around and spit downwind!)
I think it will get listed on Etsy. Having a handle makes the needle so much easier on your hands to use for any length of time.
Deb