And The Winner IS: Hand dyed roving combed top, handpainted roving by dudleyspinner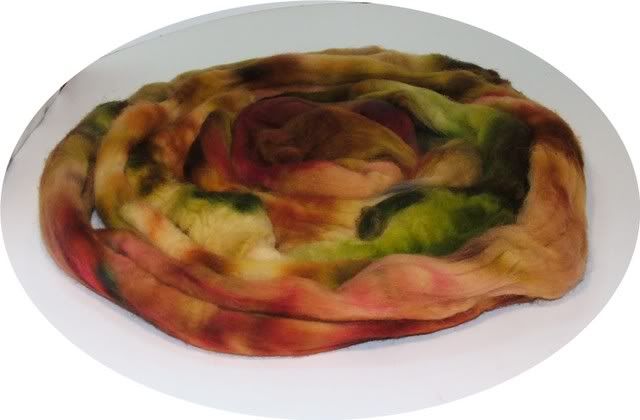 And the winner is.....drumroll please! Morandia! Send me an email with your snail mail address and I will send your roving to you.
Another day of rain and clouds here in Kansas. At least we are not being flooded here. I live on a hill, but there have been evacuations and levees broken in Hutchinson and in Kansas City. So we have gone from drought to flooding which seems to be par for the course of things.
I have been knitting a pair of socks that I am writing the pattern for, the lattice stitch seems to be my favorite stitch these days. It is easy and pretty lace.
Deb