Is That All There Is? Hand dyed combed top, handpainted wool roving dyed by dudleyspinner tie dye wool roving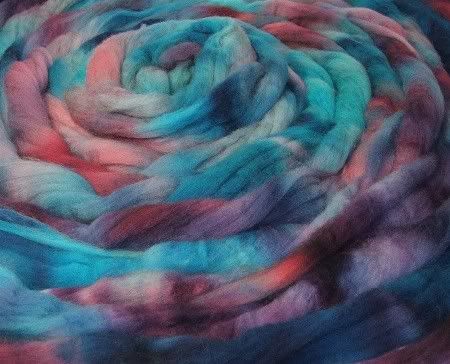 Tonight at midnight I will end the contest and choose a winner. You can still enter by telling me in a comment left here where you are from and how you found my blog.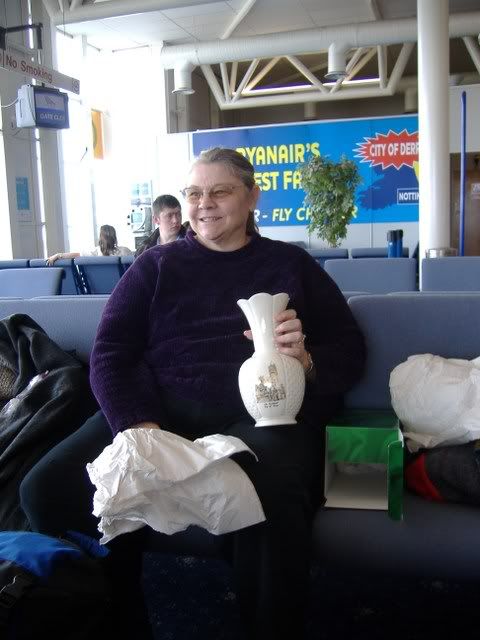 This is me holding the vase that the mayor of Derry, N. Ireland presented to us as a gift from the city for our daughter Amelia working for the Derry Children's Commission.
It has the Guild Hall on both sides in Gold leaf. This is Donnegal pottery that was made for the city. It was quite an honor to meet the lady Mayor and have this presented to our family.
Deb